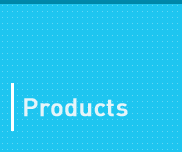 | | |
| --- | --- |
| | HOME > Product > MainTenance Equipment |
| | |
| | |
| --- | --- |
| | |
| | Pebbles-hardening machine |
| | |
| | |
| | |
| --- | --- |
| | |
| | |
| | |
The Pow'r Claw Track Jack was designed to reduce the risk of operator
injury, especialiy back injuries.
Extremely versatile, the Pow'r Claw track iack is setting new standards
for safety and productivity with track maintenance crews throughout
the U.S. and Canada. Mow the Pow'r Claw family includes a new light
weight remote track jack and a new narrow based bridge and trestle jack.

กแ Light Weight/Heavy Duty. The Pow'r Claw weighs about the
same as a mechanical track jack & convenient swing down
carrying handle allows easy handling and positioning.

กแ lliminBte "ShBke Off". The Pow'r Claw can lift and lower in
precise controlled amounts if desired.

กแ Operates in Horizontal Position. For gauging or lining track.

กแ Large Solid Base provides more surface area and greater
support in soft ballast.

กแ Low Handle Effort ailows easy, one man operation when
lifting heavy loads such as diamonds, frogs & concrete tie
sections.

กแ No Kick Back from lever bars if they are accidentally
released.
This greatly reduces the risk of injuries.

กแ Removable Pump allows the self-contained jack to be
converted to a remote style.

กแ Safety Key Lock prevents the jack toe body from
swiveling for safe & stable jacking,

กแ Narrow 4" Base permits easy, secure positoning
between double set ties on trestles & bridges.

กแ 5511-Contained for spot surfacing, lining & shim ming.

กแ Convertible to Remote for multiple point lilting from a single
remote power source.

กแ Jack from either the toe or the cap.

กแ RemotE Power allows operators a wide choice of manual or
powered pumps.

กแ Single Operator can sight & gauge rail while operating the
jack(5) from a remote power source down track.

กแ Complete Control of two or more jacks from a single power
source away from the lift.

กแ Convertible to Self-Contained.