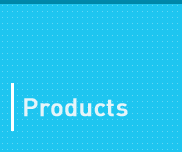 | | |
| --- | --- |
| | HOME > Product > Vehicle Machinery |
| | |
| | |
| --- | --- |
| | |
| | Hydraulic Press Brake |
| | |
| | |
| | |
| --- | --- |
| | |
| | |
| | |
Roller bearing guide block system maintains reliable
quilibrium.

- The lower beam moves on pre-loaded bearing guide blocks
rather than on conventional friction guides. This entirely
eliminates side play or uneven movement by firmly holding
the beam parallel at all times. The Dongil bearing guide
block system is premanently self-lubricated and requires no
maintenance at all.

- Dongil hydraulic press brakes feature the fast approach/slow
bend. This protects the operator from sudden workpiece
movement and increases production speed. The operator
can set the point where the lower beam movement changes
from fast to slow with the speed change position setting
lever.

- The upper limit setting handwheel precisely controls the
angle the workpiece will be bent y setting the point where
the lower beam will stop its upward movement. A digital
LED display indicates relative position in increments of
0.01зо or 0.001 in. Same bending angle can be obtained at
any time while reading the LED display. The angle will be
exactly duplicated on bend after bend. This handwheel is
locked in place with the knob on its side.