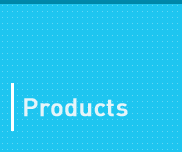 | | |
| --- | --- |
| | HOME > Product > Vehicle Machinery |
| | |
| | |
| --- | --- |
| | |
| | NARA(430Serises) |
| | |
| | |
Ēš Extra precise taper roller bearing is used for the main axis
and the various gears are precisely soft cut after carbon
heat treatment. This enables powerful high speed cutting
and precise process.

Ēš The change gearbox enables manufacture of variable
screws without gear change for metric, inch screw
manufacture.

Ēš The structure to protect heavy objects safely and powerful
clamping is excellent.

Ēš The feed gear box with 8 speed enables manufacture of
matric screw, module screw , DP screw and etc. with
convenient change of speed and little noise.

Ēš Transfer handle, tool stand, level of apron box are
designed to use very easy and the operation is very
smooth and soft.

Ēš The bed is designed in a stable structure to absorb shocl
and vibration and the slide surface is precisely soft cut
after high frequency heat treatment for extra endurance.