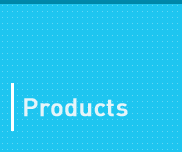 | | |
| --- | --- |
| | HOME > Product > MainTenance Equipment |
| | |
| | |
| --- | --- |
| | |
| | Rail Profile Grinding Machine |
| | |
| | |
Ēš Design to grind the rail head mainly after in-track welding.

Ēš Precision and sturdiness if this machine proven on high
production worksites.

Ēš Grinding precision up to 1/10 mm without undue operator
effort.

Ēš Grinding of running surface and sides of rail head in one
operation.

Ēš Belt transmission between driving shaft and grindstone
holder.

Ēš Unrestricted inclination from vertical to horizontal position
(special engine) ensuring a complete and precise repro-
filing of the rail hed as well as a perfect continuity of runn-
ing surface and rails sides

Ēš Large base allowing a perfect adjustment of the grinding
depth.

Ēš Excellent visibility of the grinding area.