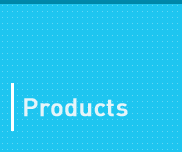 | | |
| --- | --- |
| | HOME > Product > Vehicle Machinery |
| | |
| | |
| --- | --- |
| | |
| | Hydraulic Shearing Machine |
| | |
| | |
Ēš Electromagnetic worksheet support

This device eliminates sag of the worksheet in the shear.

Ēš Pneumatic worksheet support

This device is recommended for shearing nonmagnetic
material. Its supporting arm prevents sag of thin stock and
supports the worksheet until shearing is completed. In this
way, accuracy is maintained even if the worksheet is long
or wide. The support arm has a roller to prevent the
worksheet form scratched.

Ēš In verse worksheet clamp

This device holds the worksheet to be sheared against the
upper blade. This greatly reduces bow and twist when
shearing narrow strips.

Ēš Programmable backgauge parallelism adjustment

The backgauge parallelism to the shearing blades can be
adjusted simply by entering the numerical instructions on
the backgauge control panel.